Main content starts here, tab to start navigating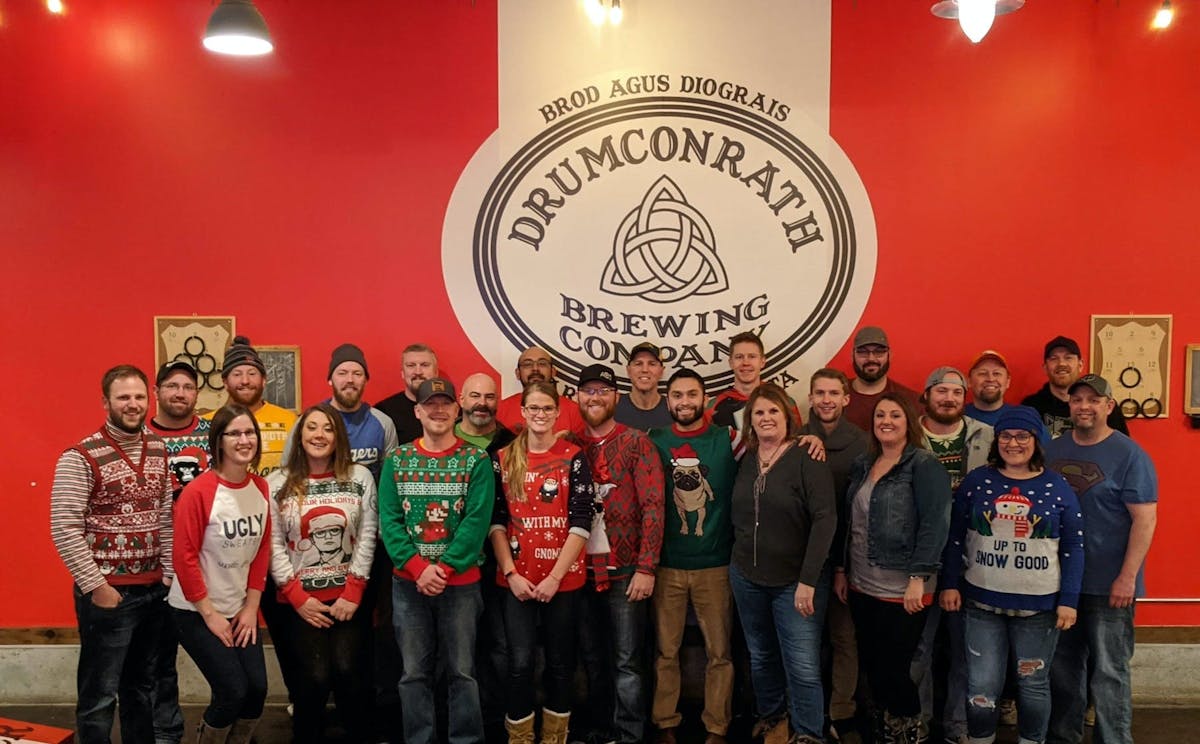 Slide 1 of 3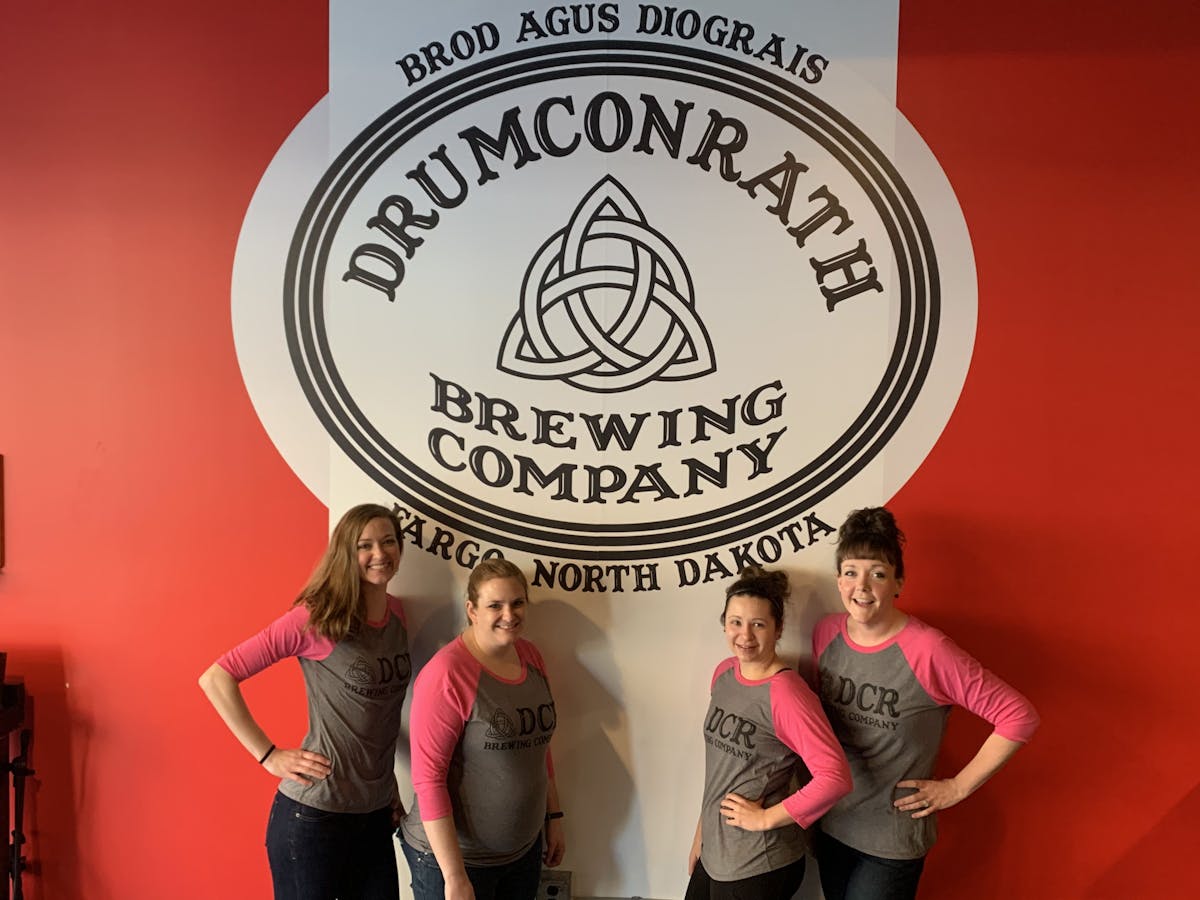 Slide 2 of 3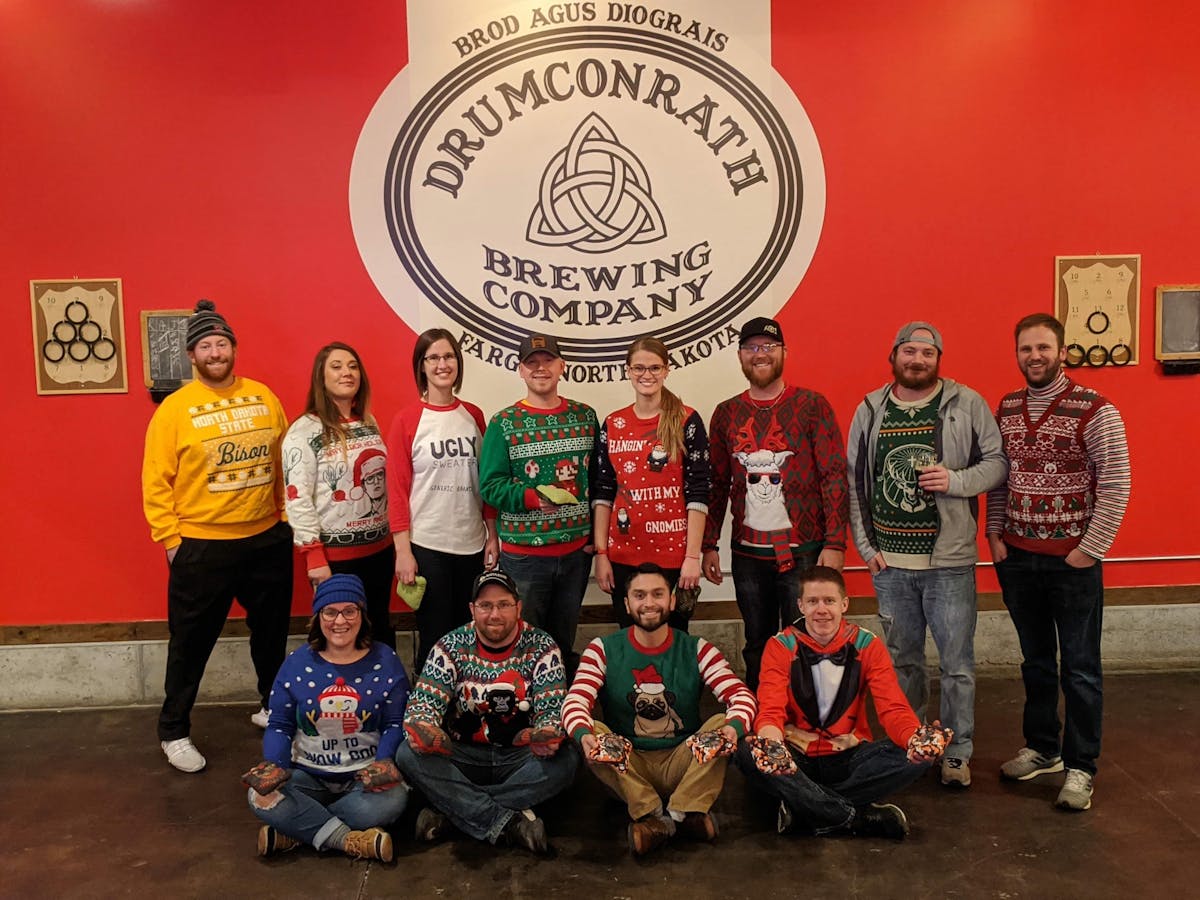 Slide 3 of 3
Drumconrath Brewing was born on Christmas eve 2006 when our founder Sam's mother got him a Mr. Beer kit for Christmas. Little did anyone in the family know that that simple kit would lead to the founding of a brewery and a quest for quality traditional beers and pushing the boundaries of novelty in the Fargo/Moorhead area.
Sam brewed tirelessly for several years, working to perfect his craft. Leaning heavily on his background in manufacturing engineering he recorded what worked, what did not. Modge podging together a small brewery that would be considered sophisticated by homebrew standards he refined his beers, focusing on traditional Irish beers.
When the laws in North Dakota were changed to allow breweries to open in 2012, Sam began working on a plan to open a brewery, and only one name would do: Drumconrath. Named for the small village in County Meath, Ireland, home of his ancestors. Sam grew up listening to his grandfather's stories of the small village and the myths and lore that surrounded it and the area around it. From dragons and fairies to hidden treasure, it was clear that this had to be the name of the brewery.
Officially founding the brewery in 2015 and signing a lease for the original location in Mapleton, ND in 2016, Sam began the work of opening his brewery. The doors finally opened March 30th , 2017 and Drumconrath Brewing has since pressed on working to brew sound, to style traditional ales and lagers, and has worked to innovate with style fusions and creative, novel offerings.
Drumconrath Brewing moved to their current location in Downtown Fargo, ND, in mid 2019 and has continued to grow and innovate. Now distributing across North Dakota and Minnesota, Drumconrath Brewing is working to become a regional name in the craft beer industry.